16-Video Quickstart Soapmaking Course

This beginner course will teach you the basics of natural soapmaking and get you on the path to making soap today! By the end of the course, you'll have made a wide variety of soap recipes, understand basic soap formulas and ingredients, and have the confidence and know-how to make natural soap from scratch 🙌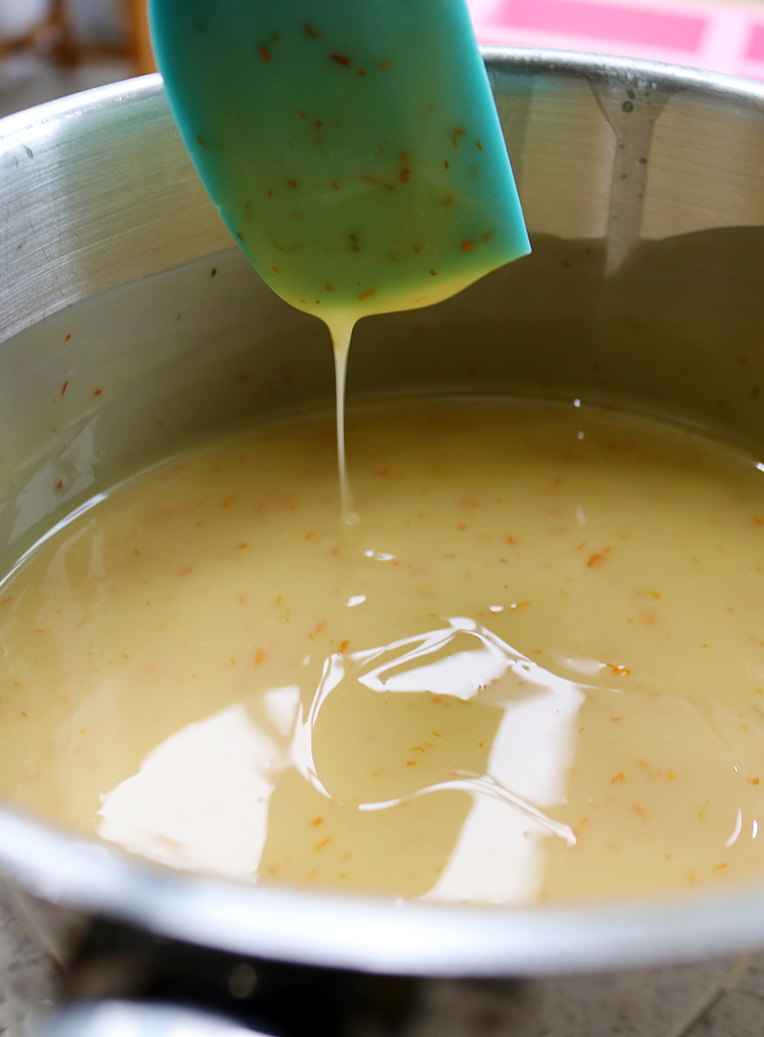 Simple & Beautiful Natural Soap Recipes
Welcome to the wonderful world of soapmaking! You're about to be introduced to natural cold-process soapmaking through videos that show and explain how everything works. The ingredients you'll need, equipment and safety, the full soapmaking process, and simple natural soap recipes.
These 6-bar recipes are formulated to teach you how to make soap with ingredients including essential oil, clay, botanical-infused oil, and goats milk. You'll be led through them, step-by-step so that you can see and understand the full process.
Consider this online course a launchpad to understanding how to make soap from scratch. It will give you the understanding and confidence to make many other natural soap recipes!
In the course, you'll also be given advice on setting up a soapmaking station, measuring ingredients, and how to cure soap. You'll also learn how to handle lye safely.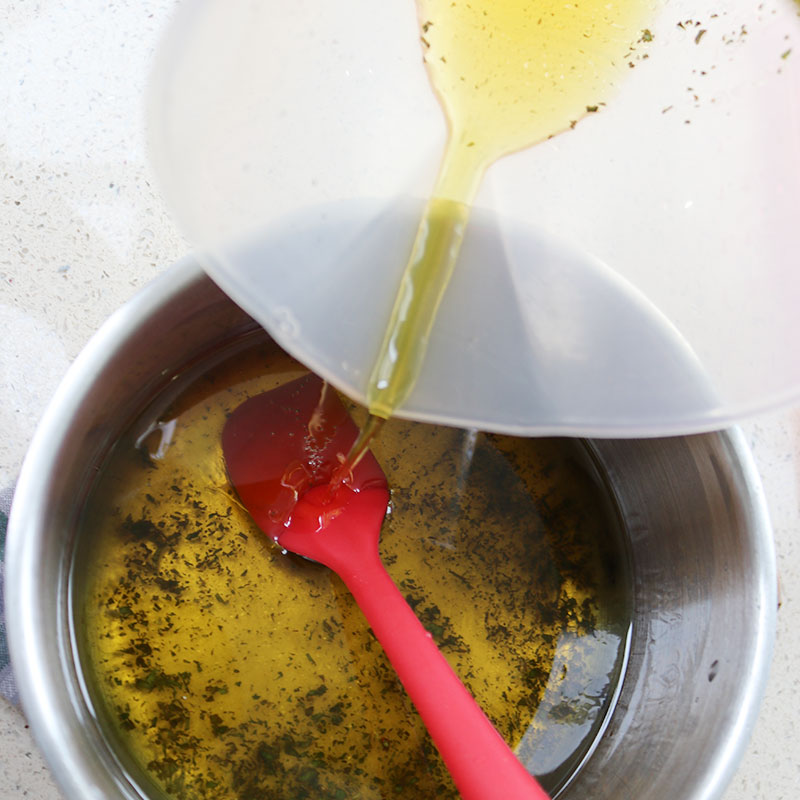 Natural Ingredients

Learn everything you'll need to know to get started making handmade soap using pure and natural ingredients such as rich oils, plants and flowers, essential oils, clay colorant, and even goat milk.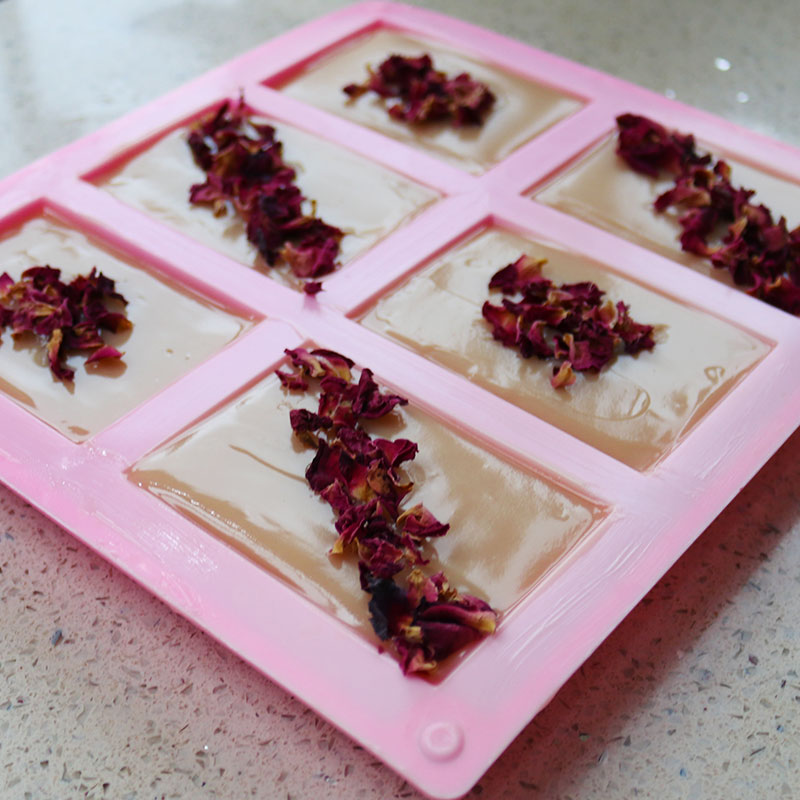 Equipment & Technique

You'll be introduced to the essential soapmaking equipment you'll need to make soap along guides on how to measure ingredients, prepare yourself and your soapmaking station, and lye safety.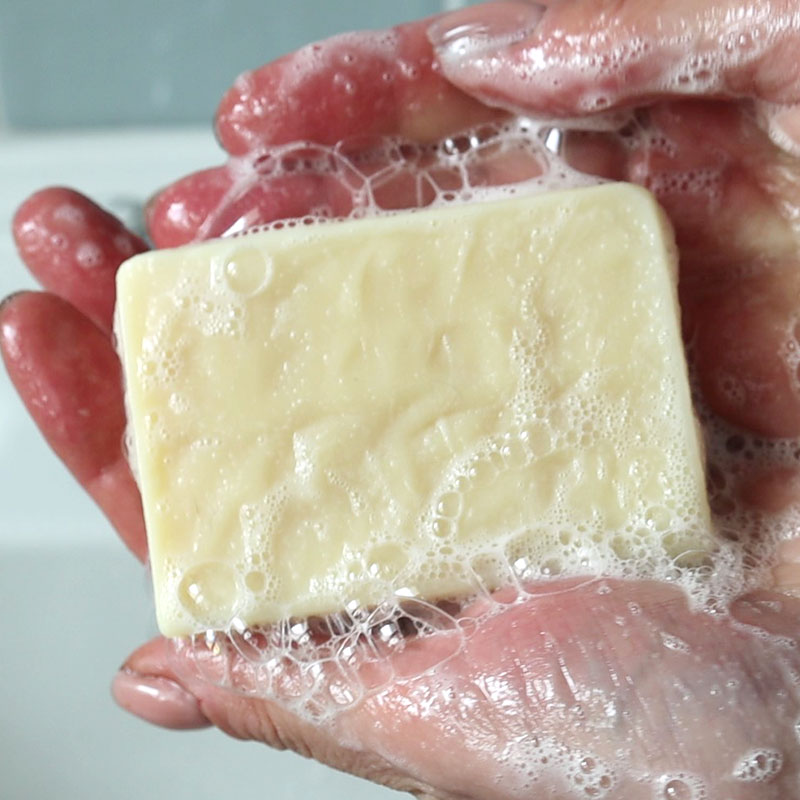 Natural Soap Recipes

Through the recipes in this course, you will learn how to use a wide range of soap additives to add natural scent, color, texture, and visual interest. Each recipe is designed to build on the knowledge learned in the previous recipe.

Testimonials
"I've always wanted to learn how to make soap, but I've been terrified of using the chemicals. Your course has taken away that fear as you guide me through the process. It's not nearly as scary as I imagined. The videos are so clear, and it's just like watching over your shoulder in one of your in-person workshops. I'm so thrilled with this course. Thank you!!"
- Rebecca Desnos, natural dyer & artisan
"I made two batches of this recipe the other night, and my soap turned out great. Lye actually cooled too quick for me, lol, which is a change. I don't think ill go back to freezing my goat's milk again. So good to not be waiting half the night for temperatures."
- Michelle T on the Goat Milk Soap Recipe

Online Natural Soapmaking Course
Here are the lessons and recipes that you'll learn in this soapmaking course. Each comes with an instructional video, and most of them have printable recipes and guides. You can also find all printables in the Resources section at the end.
Also, once you're enrolled, there's no time limit to this course. You can login and watch the videos right then and there or years down the road!

Get Started Making Handmade Soap Today

Learn to Make Soap with Lovely Greens

I'm Tanya Anderson, the soapmaker behind Lovely Greens and your instructor. In this course I'll teach you how to make small batches of natural, handmade soap from the comfort of your kitchen.

This online course is geared to get you trained up and ready to make soap in no time at all! Every aspect of the lessons is focused on teaching you the essential skills behind cold-process soapmaking while keeping costs relatively low on equipment and ingredients.
First, we'll review the main natural soap ingredients and our base recipe. I'll then take you through the gorgeous natural soap additives that we can use to add color, scent, decoration, and exfoliation. One of the most important ingredients in natural soapmaking is lye, and I'll explain why and how to use it to make soap.
Then we'll have a look at the soapmaking equipment you'll need and how to prepare yourself and your work area for making soap. Then I'll show you how to make natural, handmade soap from scratch.

What's in this Course?
An introduction to natural soap ingredients, including main soaping oils, lye, water, and soap additives such as natural colorants, essential oils, and botanicals.
Recipes are palm-oil free and Vegan or Vegetarian.
Guidance on basic soapmaking equipment, measuring ingredients, and safety in soapmaking
Four full natural soap recipes including Herbal Soap Recipe, Floral Soap Recipe, Goat Milk Soap Recipe, and Calendula Soap Recipe
Information on where to get soap ingredients and equipment, making soap, curing soap, storing it, and cleaning up after soapmaking
Printable recipes and resources
Instruction from Tanya Anderson, experienced natural soapmaker and beauty business owner.

OK, show me how to make soap!
Enroll in the natural soapmaking course below and get started making beautiful batches of soap today!


FAQs
The price is in American dollars but I live in a different country. How can I enroll in this course?
Payment can be taken worldwide from all major credit and debit cards. Your bank or credit card company automatically does the currency conversion for you and the transaction will show up on your statement in your own local currency. For example, the $49 payment will end up displaying as around £39 for those in the UK.
How do I access the content? Do I need to download anything?
After you've placed your order, you'll be asked to create an account and choose a password. Then you can log in to your account on any device or computer to access the content. You'll be able to watch the videos and read the course notes at any point.
Is there a book that I can get to go along with the course?
This course was created to be a video guide, but there are worksheets, including all of the recipes, that you can print out. You can also get the Lovely Greens Guide to Natural Soapmaking Ebook to help you on your soapmaking journey.
How long do I have access to this course?
You'll have lifetime access, so you'll be able to watch the videos and access the course materials for as long as they are available on the internet. Feel free to login and do the course over and over and whenever is most convenient for you.
Any other questions? Email Tanya